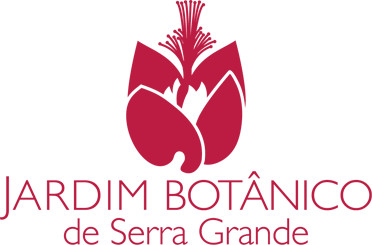 The Serra Grande Botanical Garden (JBSG for its acronym in Portuguese) proposal emerged in 2018 and constitutes an innovative model that brings as a principle the maintenance in situ of Atlantic Forest species for the purpose of scientific research, conservation, exhibition and education.
The idea is that farmers and property owners located in the ecological corridor, when visualizing the existing botanical landscape as one, recognize themselves as interconnected links and part of the JBSG. By 2021, we formalized the Floresta Viva Nursery Unit and the Caititu Farm Unit as members of the JBSG Proposal, with support from Human Network Brasil. 
Each of these units has a landscaping project to welcome visitors on interpretive trails, which provide an opportunity to appreciate specimens of local flora as well as information about their natural environment.
In order to contribute to the emergence of a local and regional bioeconomy, the project finds synergy with various initiatives in the territory: stimulation of tropical silviculture with native species, rich agroforestry stands, sustainable furniture, paintings, music, crafts, cosmetics, food and gastronomy.
Plan for the Botanical Garden 'Headquarters'
Prepared by our team with the support of Irina Biletska, an architect living in Serra Grande. One of the reasons for creating the plan for the Botanical Garden's 'Headquarters' was to create a focal point from which the Botanical Garden's actions can radiate throughout the region. The 'Headquarters' intends to generate self-sustaining activities for the maintenance of the primary actions to preserve and recover the Atlantic Forest ecosystem. Many endangered species are already being grown in the nursery and a large registry of nature reserve owners is contributing to the consolidation of the JBSG by preserving species in situ, which are being marked and monitored by the IFV. in situ, as quais estão sendo marcadas e monitoradas pelo IFV.